August 1st

Ask For The Yemeni Refugees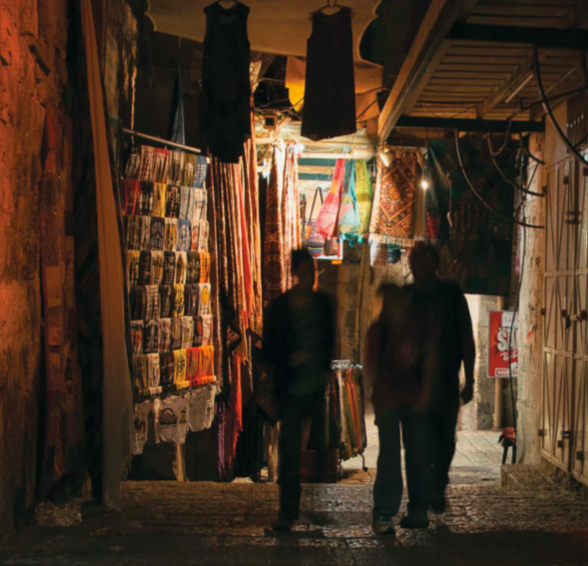 Divine Intervention
Abdul's* life was changed the day of the accident. He was hurt, but not as badly as others in the car. As he lay in his hospital bed, visitors came in and out. Many stated things like:
"Thanks be to Allah, Abdul, that you were not killed or hurt worse."
"Abdul, you should thank Allah for sparing your life."
Up to this point in his life he had not been that interested in spiritual things, but accidents like his have a way of making you think about your own mortality.
Abdul began to reflect on the attributes of God (Allah) that he had heard throughout his life: God is holy, God is just, God is righteous. He also found himself thinking about what little he had learned about Jesus (Isa): Jesus is holy, Jesus is just, Jesus is righteous. He realized that these attributes of Jesus were really the attributes of God and that no other human except Jesus exhibited these attributes.
"If this is true," thought Abdul, "then Jesus must be God! I will be a follower of Jesus."
He had never met a Christian, he did not have a Bible and yet his life was radically changed. The way he lived changed. The way he talked changed. He shared his discovery of Jesus's God-like attributes every chance he got!
One day, as he talked about Jesus with a Muslim friend, the friend asked him if he knew Hamza*. When Abdul replied that he did not, his friend said, "you must know him because you both talk about Jesus all the time!"
So his friend introduced Abdul to Hamza, a believer, and together they began to talk about Jesus. Hamza introduced Abdul to a community of Christ-followers in Yemen and invited Abdul to join them.
We met Abdul in this community and had the privilege of asking him about his faith.
"How did you know what to do to follow Jesus?" we asked.
"I thought about what Jesus was like and tried to do what Jesus would," was his reply.
Simple. Beautiful.
Through God revealing His Son, Abdul's life was transformed. And now, he is connected with other Jesus-followers who are proclaiming the truth of the good news of the Gospel. Local believers are coming together to declare that Jesus is God. They are teaching and discipling new believers like Abdul, and the number of Christ-followers continues to grow.
Like Abdul, there are many Muslims coming to faith through visions and dreams. God is using these in combination with relationships and media to draw people to Himself.
A car accident led Abdul to question who God is, and similarly the war and humanitarian crises in the area are causing people to question what they believe; many are disillusioned with Islam and searching for peace and hope. Peace and hope that only comes through a relationship with Jesus!
Through God revealing His Son, Abdul's life was transformed.
The beauty is, we have access to God's Word and fellowship in community with Christ-followers and now, thanks to the connection with other Yemeni believers, so does Abdul. What if we followed Abdul's example of simple, beautiful faith? What if we "thought about what Jesus was like and tried to do what Jesus would do?" How would our lives look different? Let's be doers of the Word.
"I revealed myself to those who did not ask for me; I was found by those who did not seek me."
*pseudonym