September 1st

Ask For The Nuri* People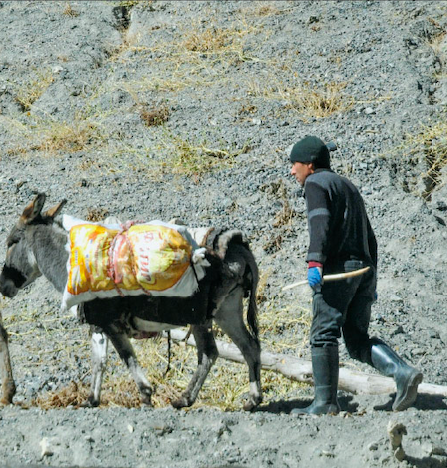 A Springboard to the Gospel
Farhad* sat cross-legged on the floor sharing a simple meal of bread, tea, nuts, and dried fruit with several Nuri* men. They leaned into the story he was telling, fascinated to hear about the rich man who, after living a life of luxury, is tormented after he dies...
"In his overwhelming suffering, the rich man looks up to see Abraham with the beggar Lazarus by his side. Lazarus, the very beggar that had lived at the rich man's gate, longing to eat the scraps of food that fell from his table. The very beggar the rich man had been indifferent to during life on earth.
But now, the rich man begs Abraham to send Lazarus 'to dip the tip of his finger in water and cool my tongue,' a small respite from the agony of the fire. Abraham responds that the chasm between them is great, that it has been set, and that no one can ever cross from hell to heaven or heaven to hell." (taken from Luke 16:19-31)
The Nuri men were startled. This parable challenged their commonly held belief that the divide between hell and heaven may be crossed through the ceremonial washing away of sins in hell. It illustrated the horrible permanence of hell and pointed to the need for a saviour. Farhad told this story as a springboard into sharing about Christ as the Saviour and the Hope of the Gospel.
*names and locations have been changed for security purposes